Order Forms FAQ
What Happened to Downloadable Order Forms?
We have now moved every product from the order forms to online items.
This change gives us much more flexibility to add and update services, show customers more clearly what products to expect, and to promote and advertise our services more effectively online. We also have longer term concerns regarding credit card security and postal forms, so this is really a common sense decision all round.
What are the benefits for you the customer?
 • Secure ordering – no need to send payment in the post
• Clear pictures of what you are ordering
• Tracking of current and past orders
• Responsive design – use on your phone, tablet, laptop or desktop.
• Easy and quick to use
• Exclusive online discounts
• More films and products available
Will you still honour the old forms and process paid mailers?
Yes, we will still accept these.
What if I'm unable to use the internet?
We appreciate that going digital can sometimes exclude those who are less computer savvy. We will still support the old forms for people who struggle to use computers and wish to still send them in.

Alternatively we are happy to accept a written list and payment by Cheque / Telephone. Please contact us if you are concerned about lack of order forms and we will do our best to help out.

You can still download and use our UK Freepost labels below.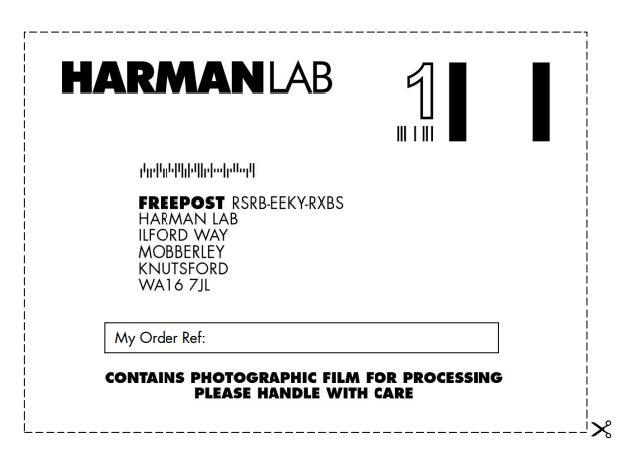 Address Labels
Download our Freepost address labels.
Pack your films in a strudy envelope or Jiffy Bag.
Do not use plain paper envelopes
Button label